Congregations in Noel and Neosho, Missouri—one diverse and one mostly white—grapple with the strain of the pandemic.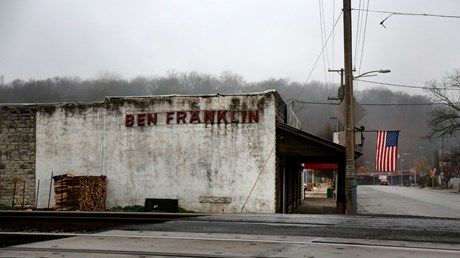 Thirty miles of rural Missouri separate the two churches, and so much else. One is mostly white; the other hosts services in five languages for a flock that spans the world.
Still, every Tuesday the pastors meet midway between their houses of worship, seeking each other's counsel, sharing their joys—and, more often, their burdens. Because in these pandemic-wracked days, they are sometimes overwhelmed by the crucible of ministering.
"Whether it be the death of a member, whether it be somebody upset, whether it be losing funding, whether it be just all sorts of different things, or maybe just our own depression, just dealing with being locked up at home," said pastor Mike Leake at Calvary of Neosho, a Southern Baptist church.
One church was staggered by COVID-19 early on. The other has not had as many infections but has seen congregational life turned upside down.
The ministers struggle. Pastor Joshua Manning of the Community Baptist Church in Noel was sickened himself.
And still, they persevere. While they both want to keep parishioners safe, they are determined to carry on with in-person services as long as members of their congregations are eager to attend.
"Our mission to profess the gospel doesn't end because the coronavirus is here," Manning said. "And so, we have to still function. We still have to preach. We still have to meet together."
Praying for a Revival in 'Christmas City'
At the end of a recent Sunday, 11 people were immersed in a turquoise baptismal pool behind the altar of Community Baptist, thousands of miles from the islands in the Pacific Ocean where they were born.
This was the last of five services for five international congregations—in all, …