My church identity is tied to the body of Christ abroad.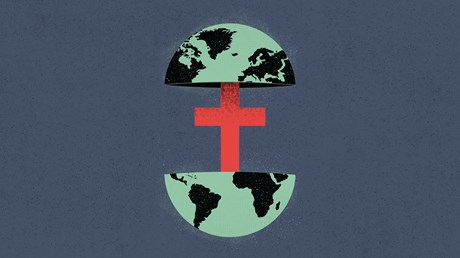 The bishop who ordained me was ordained by African bishops. My priesthood is a gift granted by the global body of Christ. As a result, the rise of the church in the Global South has never felt like a distant sociological fact. It is personal and vital to my work. I identify more with believers who speak other languages, have different skin colors, and live on the other side of the planet than with fellow white Americans who live on my block.
This is a miracle—an ongoing act of grace that would have been unthinkable before the coming of Christ. Jesus made a new family whose kinship trumps cultural, national, and biological ties. But though miraculous, this extended family affects my ordinary day—the way I pray, worship, vote, and think about my neighbors, my church, myself, and the world.
At the beginning of the 20th century, 80 percent of Christians lived in Europe and North America, with only 20 percent in the non-Western world. Now it's almost the reverse. Two-thirds of the world's Christians live in the Global South. This reversal is due not so much to the decline of faith in the West but to the explosive growth of the church in the rest of the world. I see this in my own Anglican Communion, which wanes in wealthy Western nations and blossoms in the Global South.
This reality offers me hope. The vanguard of the Christian movement is not on American shores. North American culture, then, does not determine the future of the church. Western secularization, or even the marginalization of Christianity in the West, has about as much power to limit the flourishing of the church as it has to stop a hurrican or change the seasons. The indigenous growth and revival in global Christianity—which would have …